From 21 Jan 2022
Day Ticket or Annual Pass
Theme Park, The Beginning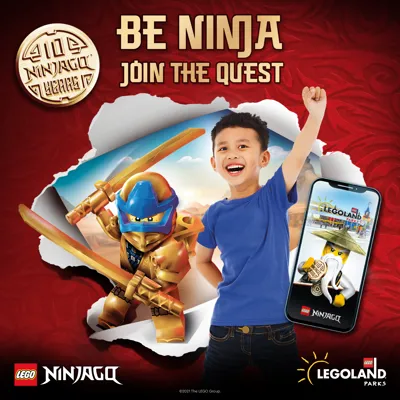 CELEBRATE 10 YEARS OF LEGO® NINJAGO® AS REAL AND VIRTUAL WORLDS COLLIDE, AND A GREAT ADVENTURE AWAITS.
EVENTS GO LIVE FROM 21 JANUARY 2022
Master Wu and his team of ninja have been searching for their missing Golden Amulet for a very long time. Without it, and the secrets it holds, LEGO NINJAGO is in trouble.
Join Kai, Cole, Zane, Jay, Lloyd and Nya to 'BE NINJA' on the quest to find the six golden fragments and learn their moves as real and virtual worlds collide. Restore the Golden Amulet and be rewarded as you complete the challenges. Plus, continue the adventure as we celebrate 10 years of LEGO NINJAGO with other exciting Lunar New Year activities.
LEGO® NINJAGO™ The Ride
Join the NINJAGO™ heroes and defeat the Great Devourer on the most advanced 4D ride Asia has ever seen! Control the elements of fire, earth, lightning, and ice with just your hands!
Min. 80 cm

Ride

Theme Park, LEGO® NINJAGO™ World
Learn More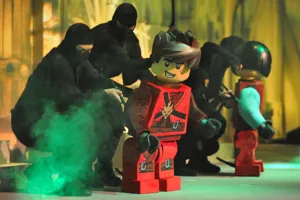 LIVE! LEGO® NINJAGO & The Realm of Shadows
A Japanese-puppet style with impressive visual mapping effects, enter the world of NINJAGO and join the courageous Ninjas - on a mission to protect Bandit, a YinYang  Dragon.
Refer Show Guide

Theme Park, LEGO® City
Read more