UP-CLOSE ocean experiences
Over 13,000 sea creatures from 120 species
Explores across 11 zones habitat
UP-CLOSE ocean experiences
Over 13,000 sea creatures from 120 species
Explores across 11 zones habitat
Be engaged and inspire children to learn, love and care for the ocean through SEA LIFE Malaysia's compelling storytelling and up-close interactive education journey.
Showcasing 25 display tanks in 11 habitat zones, featuring over 13,000 sea creatures from 120 species!
Journey through an Amazing Discovery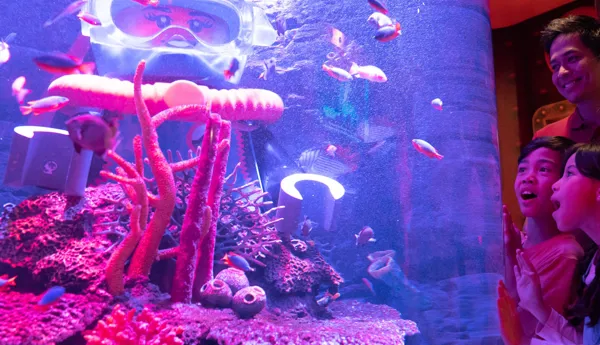 Dive into an amazing underwater world
Explore our astonishing 11 habitat zones and be amazed with our aquarium exhibits.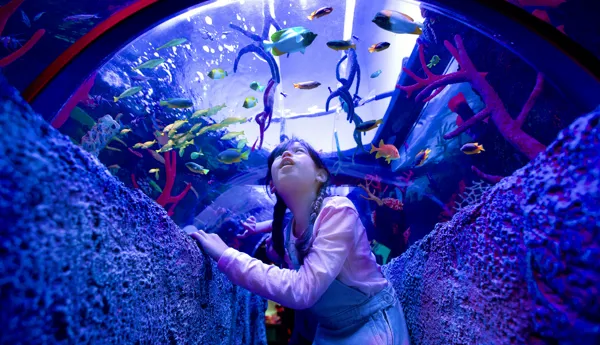 Discover Sea Creatures up-close
Features more than 13,000 sea creatures from 120 species. Check out the Star Creatures of SEA LIFE Malaysia.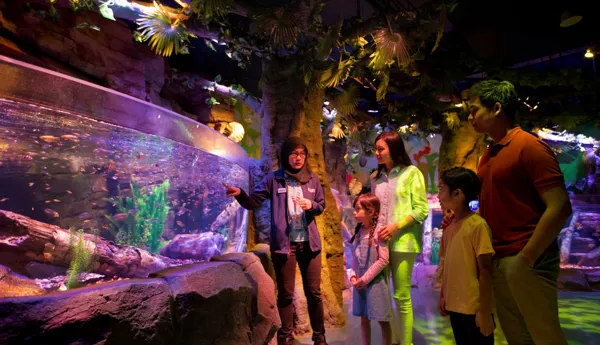 Enrich your knowledge
Make your aquarium experience even better. Enrich your knowledge with our experienced Host.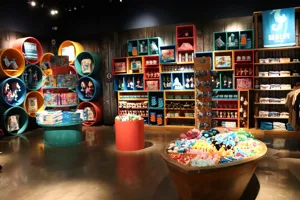 Bring home unique gifts for marine-life lovers
Your underwater adventure ends in the Sea Life Malaysia gift shop. Why not bring home souvenirs ranging from plush toys of SEA LIFE Malaysia's star creatures to mugs, stationary, key chains and many more!
Enhance your Experience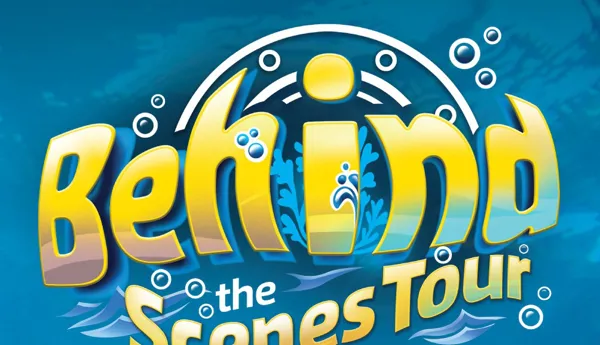 Behind-The-Scene Tour
Team up with our expert aquarist guides and discover how we care for our marine and fresh-water creatures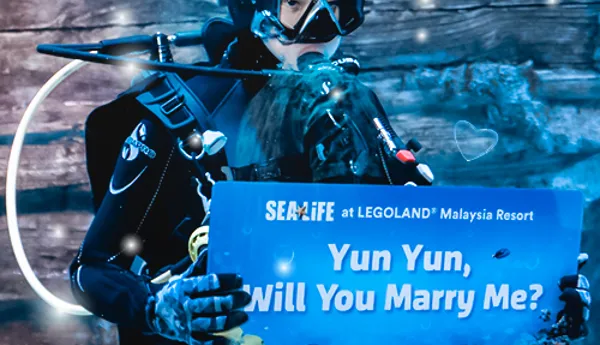 Marriage Proposal Experience
Looking for the ultimate proposal event? We can help to fulfill your partner's magical proposal wish!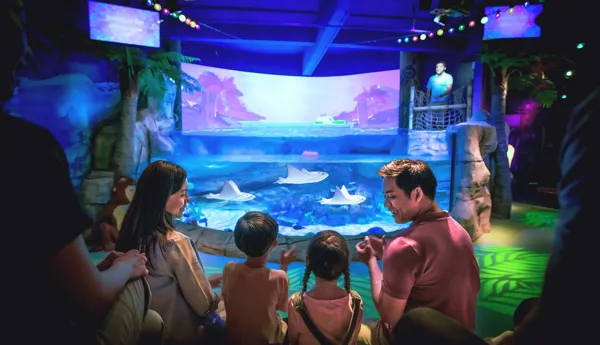 Exclusive use of Aquarium
A unique, yet exclusive experience where you can hire the aquarium for any occasion with either your family, friends or even work colleagues!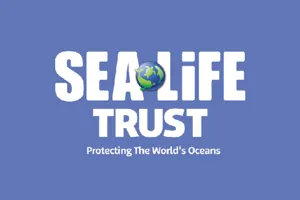 SEA LIFE TRUST
The SEA LIFE Trust is the global charity, who aids and provide vital practical care for marine animals through their sanctuaries, to fund conservation projects and deliver campaigns that make a positive difference to
marine habitat and wildlife across the world.
The SEA LIFE Trust currently has two marine animal sanctuaries; our world-first Beluga Whale Sanctuary in Iceland and our Cornish Seal Sanctuary in the UK.
Keep an eye out for how you can support their work on your SEA LIFE visit or visit their website now to donate.
Learn More About SEA LIFE Trust