Aquarium Zones and Habitats
Amaze your kids by bringing them to explore an intimate underwater world experience at SEA LIFE Malaysia with unique 11 themed zones of the sea creatures' habitat.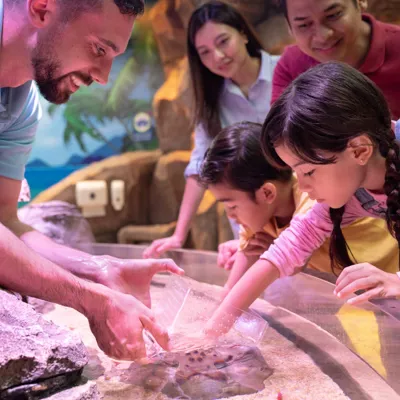 ROCKPOOLS
Get Hands on! Touch and feel the incredible coastal creatures! Learn how they survive in extreme conditions.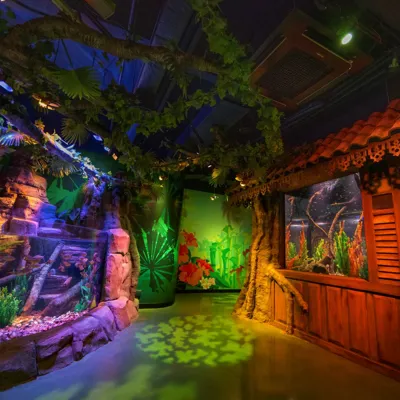 MALAYSIAN RAINFOREST
Walk through a lush rain forest and discover the history of the iconic Johor River.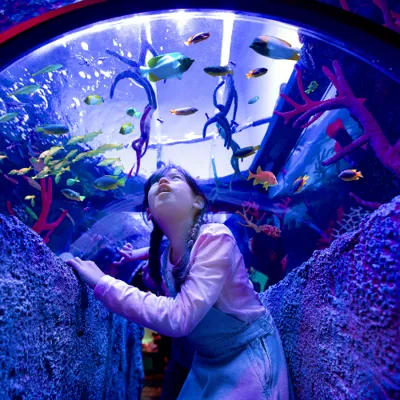 CORAL REEF
Coral gardens beckon you to explore, teeming with fish which come in every imaginable shape & colour.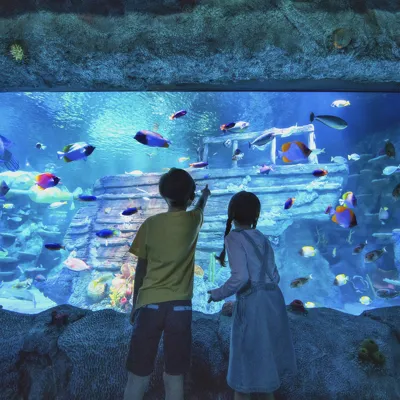 SUNKEN SHIPWRECK
Discover The Portugese Wanli shipwreck, and learn how this wreck have contributed knowledge on the production, trade and distribution of ceramics that forms a vital part of the maritime history of the South East Asian region!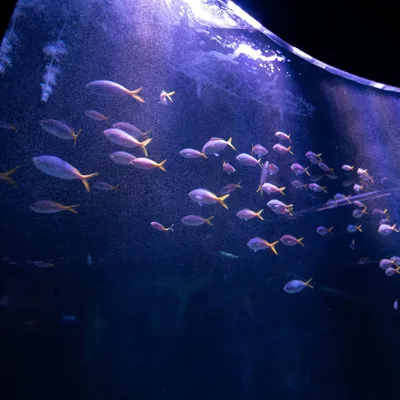 SHOALING RING
Watch as hundreds of fish swim around you.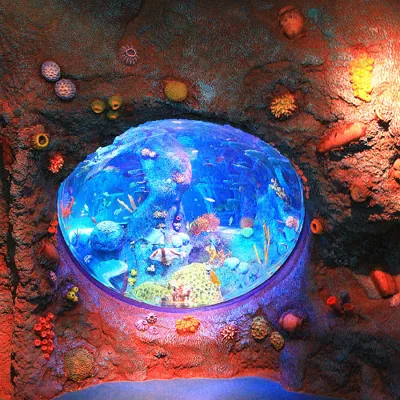 OCEAN CAVE
Watch various fishes before your eyes through our concave glass, just as if you were swimming in the ocean cave.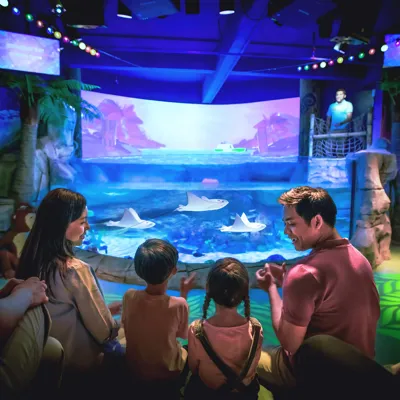 STINGRAY BAY
Watch stingrays dance for you in a set of a beautiful tropical scene.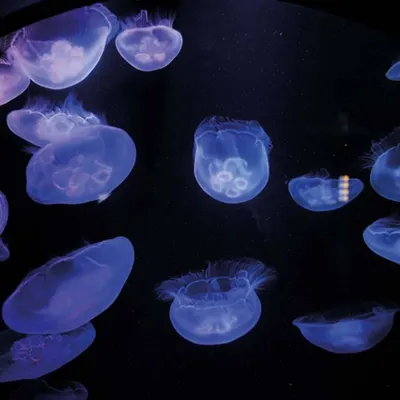 JELLIES
Be dazzled by our jelly friends. Did you know they are older than dinosaurs?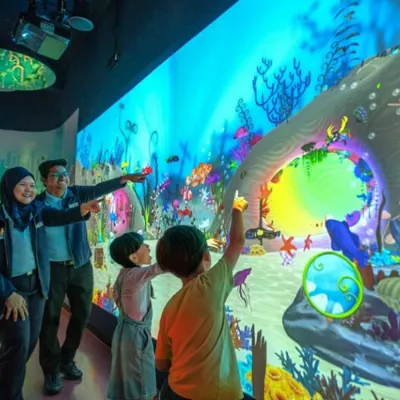 AMAZING CREATIONS
Draw your favourite sea creatures and bring them to life in our digital ocean!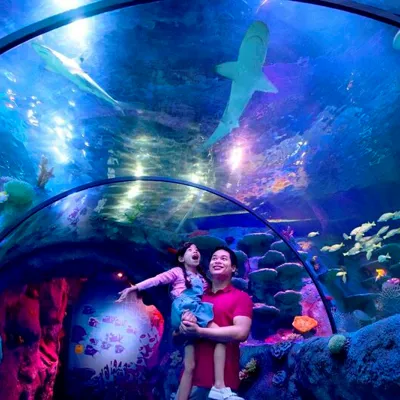 OCEAN TUNNEL
Get 180 Degree views of the underwater world and be amazed with our incredible creatures including our Black Tip Reef Sharks!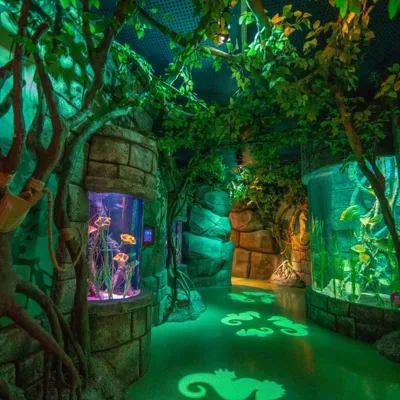 SEAHORSES
Visit the magical kingdom of seahorses and learn about this unique sea species by observing their living and breeding habits.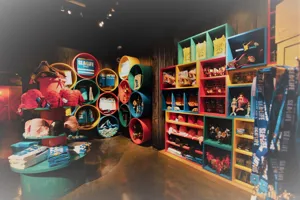 Bring home unique gifts for marine-life lovers
Your underwater adventure ends in the Sea Life Malaysia gift shop. Why not bring home souvenirs ranging from plush toys of SEA LIFE Malaysia's star creatures to mugs, stationary, key chains and many more!