Discover LEGOLAND® Hotel
A unique overnight experience
Sleeps up to 5 persons per room
LEGO® Gift In Every Room
Loads of Extra Benefits!
Sleeps up to 5 persons per room
LEGO® Gift In Every Room
Loads of Extra Benefits!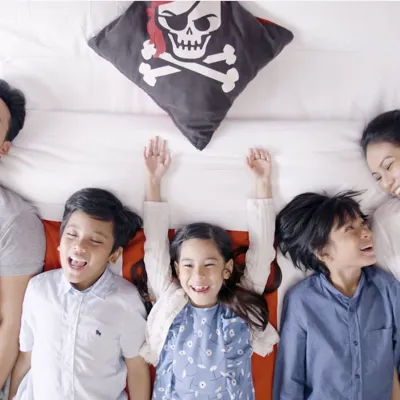 A Unique Overnight Experience
An ultimate LEGO® sleepover experience. With a choice of themed rooms to suit every LEGO lover, you can spark your imagination and enter a world of swashbuckling pirates, princes & princesses, powerful pharaohs & adventurers or mysterious ninja.
Pick A Theme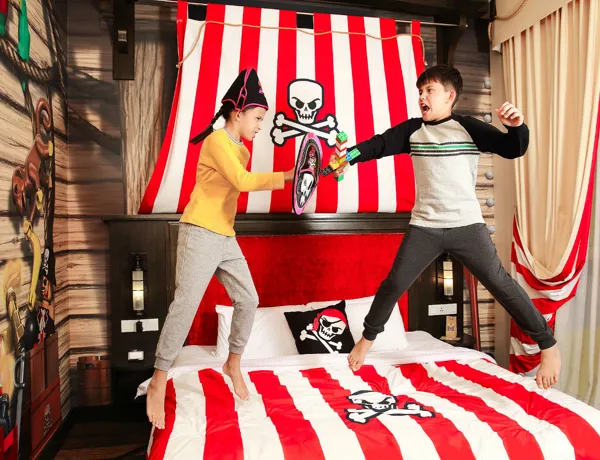 PIRATE
Ahoy there, mateys! Here be a room filled with treasures of a high seas adventure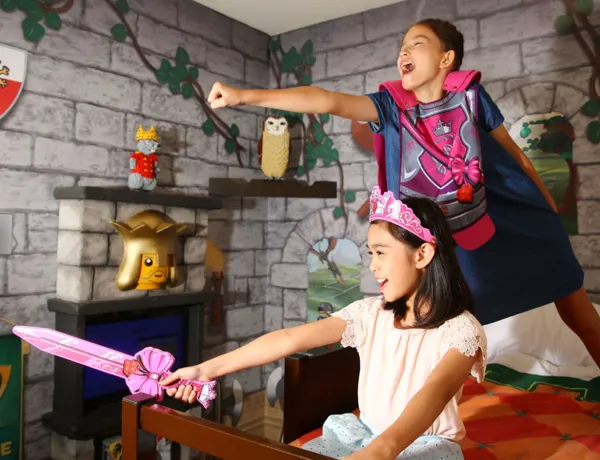 KINGDOM
Calling all kings, queens, princes and princesses. The Kingdom awaits!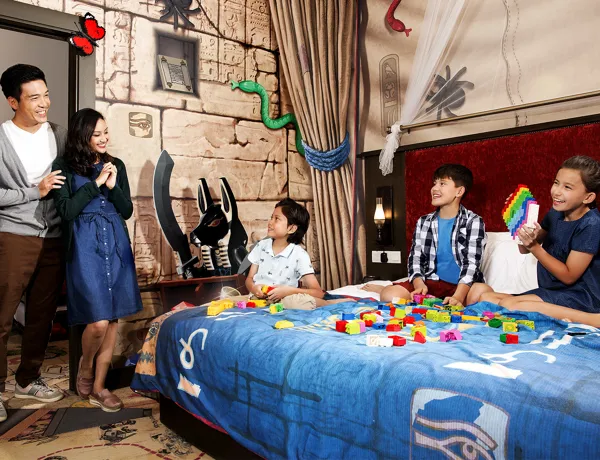 ADVENTURE
This is the room for daring explorers. Adventure awaits in every corner!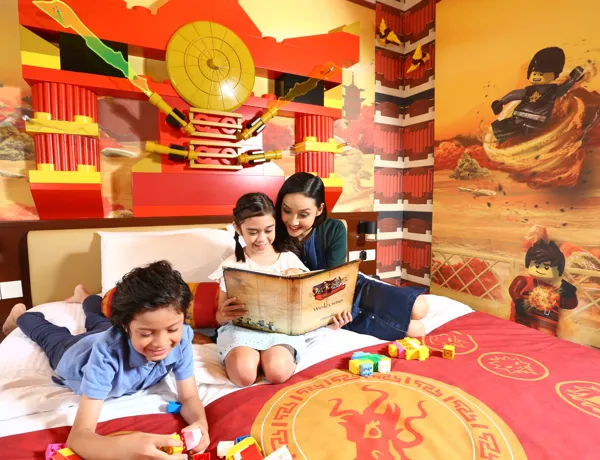 NINJAGO
Venture into the NINJAGO universe and be a victorious Ninja!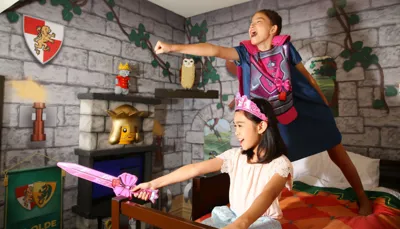 Offers and Packages
Get your ultimate LEGO® overnight experience with exclusive room packages and offers here. Book Now, decide your date of Stay Later! Limited time offer.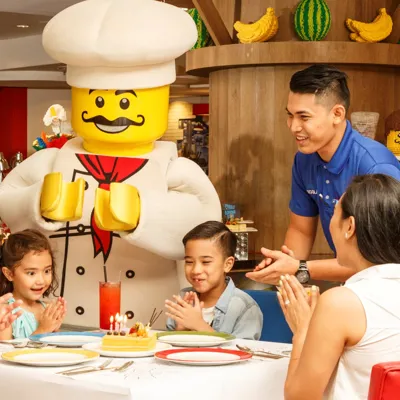 Restaurants & Hotel Shops
Discover variety of great dining options at the LEGOLAND Hotel. Plus check out the Hotel Shop for your LEGO products or even any last minute essentials.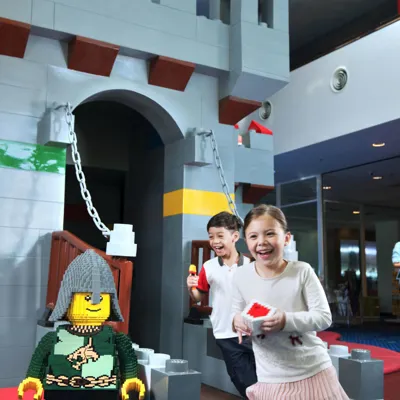 Things To Do
LEGOLAND Hotel is full of child-friendly features – from a pirate ship and castle playground to quirky themed lifts and tons of LEGO everywhere.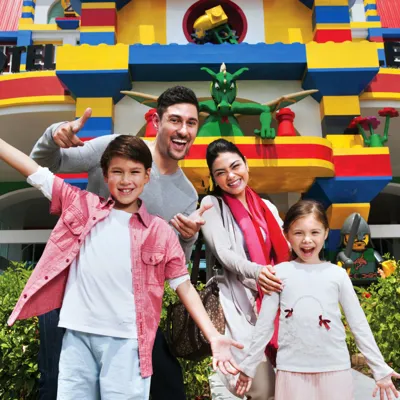 Exclusive Hotel Benefits
There are so many great advantages to staying at LEGOLAND Hotel! Take a look at the unique and exclusive benefits below.
Important Information
Please be advised the activities stated reflect our complete offering and some of these may not be available during your stay due to Government guidelines in response to Covid-19. Find out more here.