Brick-or-Treat Exclusive
The Great Monster Chase 4D
Brick-or-Treat Exclusive
Imagination, LEGO Studio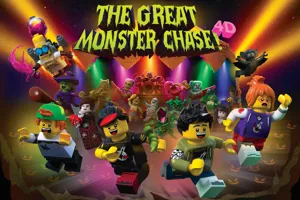 The Great Monster Chase 4D
Check out our Brick-or-Treat exclusive 4D Movie; The Great Monster Chase!
The LEGO® Monsters are hosting an after-show party in the ground of LEGOLAND and superfan Tweens have scored tickets to the party, only to discover only monsters are allowed in!
Fun for all the family, this hilarious show will have everyone howling in laughter!