Celebrate your birthday - the AWESOME way
Delight your kids by giving them an awesome memorable birthday party at Bricks Family Restaurant located in LEGOLAND® Hotel. Enjoy complete birthday package in an amazing full LEGO® themed environment with wonderful LEGO® mascot appearances.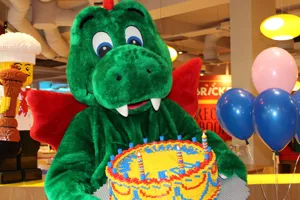 Start from
RM 48
per child
Birthday Package
Exclusive birthday party section with decorations @ Bricks Family Restaurant*
A Birthday cake**
Exclusive LEGO Character appearance***
3 (THREE) Interactive games session
Party Kit with goodies for all children
VIP Car park at LEGOLAND® Hotel Entrance****
PA system at Birthday venue
*Available slot: 1pm to 4pm daily at Bricks Family Restaurant | **1kg Birthday cake | ***1 (ONE) session of 30 minutes appearances. Additional session(s) requires RM200 top-up per session. | ****1 (ONE) VIP car park will be provided.
Prices
RM 50 Child /Senior Citizen | RM98 Adult
Child denotes 11 years old and below.
Senior citizen denotes above 60 years old
Minimum of 30 pax required.
About BRICKS FAMILY RESTAURANT
Annual Pass get 10% Off!
The perks of having an Annual Pass. Double-park Annual Pass and Triple-Park Annual Pass enjoy 10% Off the Birthday Parties @ Bricks Family Restaurant.