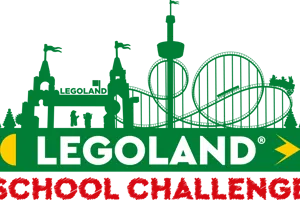 Congratulations, Winners!
Check out the winning LEGO brick models displayed at The Beginning of LEGOLAND Malaysia Resort until mid- September 2023.
Category: Primary School Students (7-12 years old) 
Grand Prize Winner SJKC Keat Hwa K, Alor Setar, Kedah

Description: Step into North Star City, a futuristic metropolis where Sustainability and Innovation intertwine to forge a better, brighter world. This visionary creation showcases a harmonious urban landscape committed to a greener, more promising future.
2nd Place

Sekolah Kebangsaan Kubang Kerian 3, Kelantan.

Description: Embark on a journey into the future with 'Innovative Advances in Revolutionising an Alternative City,' where the captivating fusion of hydroelectricity, solar walls, and bladeless wind turbines powers a groundbreaking and sustainable urban marvel.

3rd Place

SK Tunku Azizah, Kuantan, Pahang.

Description: Welcome to our sustainable eco- city, a remarkable fusion of innovation and environmental stewardship that aligns seamlessly with the United Nations' Sustainable Development Goals (SDG) 7 and 11. Embracing cutting-edge technologies and thoughtful urban planning, we have crafted the ultimate living spaces, ensuring a harmonious and thriving community for all our LEGO residents.

4th Place

Sekolah Kebangsaan Medini Nusajaya, Johor Bahru.

Description: Green Ring Metropolis stands as a truly unique marvel, ingeniously designed to embrace advanced futuristic facilities while preserving and nurturing the urban green ecosystem. Witness the seamless coexistence of innovation and sustainability in this extraordinary urban oasis.

5th Place

Sekolah Kebangsaan Bukit Damansara, Kuala Lumpur.

Description: Our satellite city is a soaring urban landscape that has reached new heights above ground and ventured deep underground. Marvel at the ingenious architecture that embraces both the skies and the depths, creating a captivating and multi-dimensional urban experience.

 
Category: Secondary School Students (13-17 years old)
Grand Prize Winner

Campus Rangers International School, Kuala Lumpur.

Description: Experience the brilliance of a solar- powered, emulsion-free green city, equipped with cutting-edge technology and awe-inspiring modern architecture, where sustainability and advancement unite in perfect harmony.

2nd Place

Ateneo de Manila Junior High School, The Philippines.

Description: Behold the micro-scale masterpiece, an exquisite replica of Laguna de Bay, nestled on Luzon Island. Experience the breathtaking beauty and intricate details of this enchanting LEGO creation that pays homage to the iconic lake and its surroundings.

3rd Place

SMK Medini,

Iskandar Puteri, Johor.

Description: An eco-friendly LEGO marvel meticulously crafted with the Sustainable Development Goals (SDGs) as its guiding principles.

4th Place

Sekolah Menengah St Dominic Lahad Datu, Sabah.

Description: Discover an aquatic utopia reminiscent of Atlantis, where a captivating city rises from the water's embrace.
5th Place

Sekolah Sultan Alam Shah, Putrajaya, Kuala Lumpur

Description: In this empowering LEGO creation, the citizens of fictional Moxembourg embark on a journey to rebuild their beloved city. Witness their resilience and determination as they come together to create a brighter, hopeful future for Moxembourg.
Category: "IIB Catalyst of Change Award" by Iskandar Investment Berhad
Winner

Sri Kuala Lumpur International School (Primary), Kuala Lumpur

 

Description: This integrated city prioritizes convenience and environmental preservation, striking a harmonious balance between essential services and the well-being of our planet.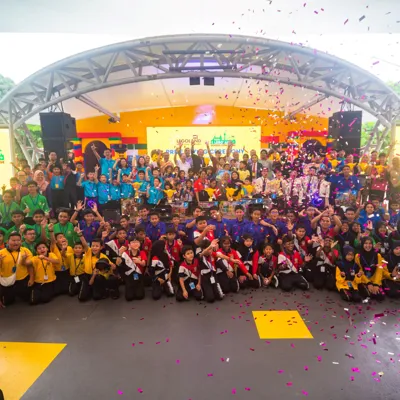 LEGOLAND School Challenge
The LEGOLAND School Challenge 2023 brought together close to 4,000 students and teachers from diverse backgrounds, with most submissions from Malaysian schools and 10% representing esteemed schools from Indonesia, Singapore, and Philippines. The theme "Cities of The Future" ignited the imagination of these young builders. From the numerous submissions, the judging panel carefully selected 10 exceptional LEGO Builds that best embodied the spirit of the challenge. Entries were judged based on originality, innovative design, imaginative use of the theme, and incorporation of sustainable elements.
The winners received prizes worth up to an impressive total of RM100,000. These prizes include an educational trip to LEGOLAND Malaysia Resort, an awe-inspiring trophy constructed from LEGO bricks, and an exclusive opportunity to participate in LEGOLAND Malaysia's STEM education programs. All winners will also have the privilege of attending an exclusive workshop with LEGO Master Model Builders, where they can further refine their skills and deepen their love for creating through LEGO bricks.
The winning LEGO brick models are displayed at The Beginning of LEGOLAND Malaysia Resort until mid- September 2023.