LEGOLAND® School Challenge 2023: ASEAN's Best Young LEGO Builders Compete to Shape the Cities of the Future
Thursday 3rd August 2023
Press Office
Theme Park, Schools & Education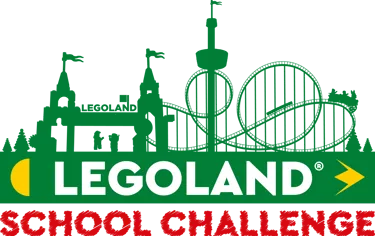 The challenge received unprecedented 370 submissions from students representing Malaysia, Indonesia, Singapore, Thailand, and the Philippines
JOHOR BAHRU, 3 August 2023 – LEGOLAND® Malaysia Resort, the ultimate family-friendly destination, is thrilled to announce the 11 winning school groups of the highly anticipated annual LEGOLAND School Challenge, powered by Iskandar Investment Berhad (IIB). The LEGOLAND School Challenge 2023 surpassed all expectations by attracting 370 school group submissions from across the ASEAN region, resulting in an extraordinary 80% increase in participation compared to the previous year.
The LEGOLAND School Challenge 2023 brought together close to 4,000 students and teachers from diverse backgrounds, with most submissions from Malaysian schools and 10% representing esteemed schools from Indonesia, Singapore, and Philippines. The theme "Cities of The Future" ignited the imagination of these young builders, who built remarkable LEGO® creations that pushed the boundaries of innovation and creativity.
From the numerous submissions, the judging panel carefully selected 10 exceptional LEGO Builds that best embodied the spirit of the challenge. In addition to the top 10 Winners, LEGOLAND School Challenge 2023 includes a special category, "IIB Catalyst of Change Award", sponsored by Iskandar Investment Berhad. This special category celebrates creativity in designing futuristic urban structures with a focus on emerging technology and sustainability elements. Entries were judged based on originality, innovative design, imaginative use of the theme, and incorporation of sustainable elements. Public engagement also played a part, with the creation receiving the most likes on IIB's social media platforms gaining an advantage. The winning LEGO creations captivated the judges with their imaginative design, attention to detail, and innovative interpretations of future cityscapes.
The winners received prizes worth up to an impressive total of RM100,000. These prizes include an educational trip to LEGOLAND Malaysia Resort, an awe-inspiring trophy meticulously constructed from LEGO bricks, and an exclusive opportunity to participate in one of LEGOLAND Malaysia's STEM education programs. All winners will also have the privilege of attending an exclusive workshop with LEGO Master Model Builders, where they can further refine their skills and deepen their love for creating through LEGO bricks.
Winning teams that attended the prize-giving ceremony in LEGOLAND Malaysia Resort had a unique opportunity to meet and interact with participants from other nations, sharing ideas, and learning from each other. As schools from different countries represent themselves through their LEGO creations, they also showcase their cultural values, adding a unique and diverse perspective to the challenge.
The winners of the LEGOLAND School Challenge 2023 are:
Category: Primary School Students (7-12 years old)
Grand Prize Winner SJKC Keat Hwa K, Alor Setar, Kedah

 

Description: Step into North Star City, a futuristic metropolis where Sustainability and Innovation intertwine to forge a better, brighter world. This visionary creation showcases a harmonious urban landscape committed to a greener, more promising future.
2nd Place

Sekolah Kebangsaan Kubang Kerian 3, Kelantan.

 

Description: Embark on a journey into the future with 'Innovative Advances in Revolutionising an Alternative City,' where the captivating fusion of hydroelectricity, solar walls, and bladeless wind turbines powers a groundbreaking and sustainable urban marvel.

3rd Place

SK Tunku Azizah, Kuantan, Pahang.

 

Description: Welcome to our sustainable eco- city, a remarkable fusion of innovation and environmental stewardship that aligns seamlessly with the United Nations' Sustainable Development Goals (SDG) 7 and 11. Embracing cutting-edge technologies and thoughtful urban planning, we have crafted the ultimate living spaces, ensuring a harmonious and thriving community for all our LEGO residents.

4th Place

Sekolah Kebangsaan Medini Nusajaya, Johor Bahru.

 

Description: Green Ring Metropolis stands as a truly unique marvel, ingeniously designed to embrace advanced futuristic facilities while preserving and nurturing the urban green ecosystem. Witness the seamless coexistence of innovation and sustainability in this extraordinary urban oasis.

5th Place

Sekolah Kebangsaan Bukit Damansara, Kuala Lumpur.

 

Description: Our satellite city is a soaring urban landscape that has reached new heights above ground and ventured deep underground. Marvel at the ingenious architecture that embraces both the skies and the depths, creating a captivating and multi-dimensional urban experience.

 
Category: Secondary School Students (13-17 years old)
Grand Prize Winner

Campus Rangers International School, Kuala Lumpur.

 

Description: Experience the brilliance of a solar- powered, emulsion-free green city, equipped with cutting-edge technology and awe-inspiring modern architecture, where sustainability and advancement unite in perfect harmony.

2nd Place

Ateneo de Manila Junior High School, The Philippines.

 

Description: Behold the micro-scale masterpiece, an exquisite replica of Laguna de Bay, nestled on Luzon Island. Experience the breathtaking beauty and intricate details of this enchanting LEGO creation that pays homage to the iconic lake and its surroundings.

3rd Place

SMK Medini,

Iskandar Puteri, Johor.

 

Description: An eco-friendly LEGO marvel meticulously crafted with the Sustainable Development Goals (SDGs) as its guiding principles.

4th Place

Sekolah Menengah St Dominic Lahad Datu, Sabah.

 

Description: Discover an aquatic utopia reminiscent of Atlantis, where a captivating city rises from the water's embrace.
5th Place

Sekolah Sultan Alam Shah, Putrajaya, Kuala Lumpur

 

Description: In this empowering LEGO creation, the citizens of fictional Moxembourg embark on a journey to rebuild their beloved city. Witness their resilience and determination as they come together to create a brighter, hopeful future for Moxembourg.
Category: "IIB Catalyst of Change Award" by Iskandar Investment Berhad
Winner

Sri Kuala Lumpur International School (Primary), Kuala Lumpur

 

Description: This integrated city prioritizes convenience and environmental preservation, striking a harmonious balance between essential services and the well-being of our planet.
The winning LEGO brick models will be proudly displayed at LEGOLAND Malaysia Resort until mid- September 2023, allowing guests to appreciate these young builders' extraordinary talent and dedication.
This year LEGOLAND School Challenge continues to receive endorsement from both the Ministry of Tourism, Arts and Culture and the Ministry of Education. The Malaysian government's continued endorsement highlights the challenge's significance as an educational and cultural development platform. The unwavering support of these ministries has allowed students to engage in hands-on learning, develop essential skills, and explore their creative potential through LEGO building.
LEGOLAND Malaysia Resort remains committed to hosting the LEGOLAND School Challenge as an annual event, open to international school submissions.
For more information about the LEGOLAND School Challenge Initiative and education programmes available in LEGOLAND Malaysia Resort, parents, educators, and students can find out more on the official website. For latest updates on promotions and activities, stay connected via Facebook and Instagram.
Supporting Quotes
YB Khairul Firdaus bin Akbar Khan, Deputy Minister of Tourism, Arts and Culture.
The LEGOLAND School Challenge 2023 marks a significant milestone as it has successfully attracted schools from the entire region for the first time. We are thrilled to witness our young builders' outstanding creative abilities, showcasing their talent and positioning Malaysia as a prime destination for educational and cultural exchange in the region. We commend LEGOLAND Malaysia Resort's efforts in promoting innovative education tourism initiatives that significantly contribute to the growth of our tourism industry. We firmly believe that fostering collaboration between public and private sectors is essential to reviving domestic and inbound travel, playing a pivotal role in increasing tourist arrivals.
Encik Md Said Bin Md Daimon, Pengarah Jabatan Pendidikan Johor
We are delighted to witness such overwhelming enthusiasm from our younger generation, with the participation of their teachers, as they use this opportunity for collaborative learning using the English language and STEM education among their pupils. We are proud of our pupils' accomplishments and grateful to LEGOLAND Malaysia Resort, Jabatan Pendidikan Johor's strategic partner, for their commitment to inspiring and nurturing young minds. We hope that the winners will enjoy learning at the exclusive educational programme endorsed by the Ministry of Education, engaging in hands-on learning, unleashing imagination, and developing essential skills for their future endeavors.
Dato' Idzham Mohd Hashim, President, and Chief Executive Officer of Iskandar Investment Berhad.
As the main partner for the LEGOLAND School Challenge 2023 and the catalytic and strategic developer of Medini, Iskandar Puteri, IIB and LEGOLAND® Malaysia Resort share the vision of nurturing young minds, fostering innovation and cultivating sustainable communities in our region. This year's theme, "Cities of the Future" resonates deeply with IIB's vision to build an inclusive and sustainable metropolis of the future. We are pleased with the newly introduced "IIB Catalyst of Change Award" for technology, innovation, and sustainability. We congratulate all the winners and participants and look forward to witnessing their continued success as they embark on their educational journeys.
CS Lim, Divisional Director of LEGOLAND Malaysia Resort
We are honored to witness the remarkable growth and success of the LEGOLAND School Challenge 2023 with international recognition. Our young builders have showcased remarkable creativity, critical thinking, and teamwork among themselves. We are proud that the LEGOLAND School Challenge has become an exceptional initiative that fosters our LEGO DNA of learning through play, extending learning beyond the confines of the classroom. From the bottom of our hearts at LEGOLAND Malaysia, we would like to congratulate all winners and participants for their effort in each unique LEGO creation. We are grateful for the partnership with the Malaysian government and Iskandar Investment Berhad, which has been instrumental in the success of the LEGOLAND School Challenge 2023. As we celebrate this year's triumph, we look forward to continuing our partnership to drive Malaysia as a hub for educational exchange.