LEGOLAND Malaysia Resort Keeps Families Entertained at Home with 30-Day LEGO Challenge
Wednesday 15th April 2020
Press Office
LEGO Challenge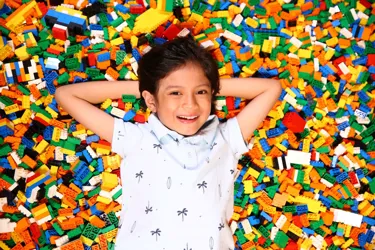 Families can stretch their creativity and imaginations while practising social distancing and win awesome LEGO® themed prizes
ISKANDAR PUTERI, 15 APRIL 2020 – LEGOLAND® Malaysia Resort recently launched its 30-Day LEGO® Challenge on social media, inviting families to build various LEGO creations based on daily themes. By joining in the daily challenges, families have a chance to stretch their imaginations and win exclusive LEGO-themed prizes.
In view of the temporary closure of LEGOLAND Malaysia Resort due to the Movement Control Order (MCO), the LEGO Challenge serves as one of the many ways families can continue to enrich the lives of their children while spending quality time together. The challenge, which will continue until the 5th of May has already received an overwhelming response with over 5,000 entries across 9 days.
"While our resort remains temporarily closed in line with the government's MCO, we wanted to support families as they continue to navigate their way through home-based learning. With that in mind, we decided to launch the 30-Day LEGO Challenge to bring activities that would normally be held at the resort right into the homes of all Malaysians. These activities are backed by our LEGO DNA of building creativity through play and will be a helpful tool for families who are worried about their children's continued enrichment and education during this time," said C.S. Lim, Divisional Director at LEGOLAND® Malaysia Resort.
Each day during the challenge, LEGOLAND's LEGO Builders Panel will select six winners based on overall coolness, originality and the best use of LEGO elements. Prizes range from exclusive LEGO sets and LEGO-themed giveaways. There is even a surprise prize for all participants. So far, some of the most creative themes for the 30-Day LEGO Challenges include creating the coolest new dinosaur that ever existed, the coolest thing you can create with 50 bricks, and the best LEGO Sandwich ever!
After the LEGO Challenge has been completed LEGOLAND® Malaysia Resort has lined-up many more interactive activities that families can engage in, including: - 
The LEGO Build Tips & Tricks – LEGOLAND will be releasing a series of videos with tips and tricks from LEGO Builders on how to build some of the most creative builds at home
Bring Back the Awesome Giveaway – LEGOLAND will be running a giveaway where winners will walk away with some exclusive LEGO sets. Participants simply need to share their most awesome memories from their last visit at the resort and stand a chance to win.
LEGO Themed Digital Puzzles and Interactive Content
For more updates, promotions and stay at home activities by LEGOLAND® Malaysia Resort, please visit: https://www.facebook.com/LEGOLAND.my