LEGOLAND® MALAYSIA RESORT ANNOUNCES FANTASTICAL MATTA FAIR DEALS
Thursday 18th August 2016
Press Office
Sales & Promotions, NINJAGO, Annual Pass, Brick-or-Treat, Brick-tacular Holidays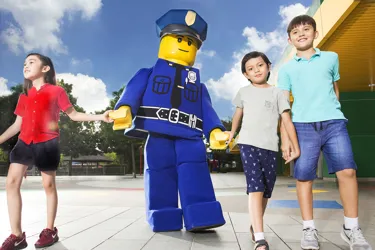 LEGOLAND® MALAYSIA RESORT ANNOUNCES FANTASTICAL MATTA FAIR DEALS
18 August 2016: Kuala Lumpur – LEGOLAND® Malaysia Resort, Malaysia's premiere family holiday destination, today announced its special MATTA Fair promotion in anticipation of the grand opening of LEGO® NINJAGO™: The Ride.
From 2-4 September, MATTA Fair guests will have the exclusive opportunity to enjoy the following LEGOLAND Malaysia Resort deals:
Super saving: Day Ticket from as low as RM99 only, up to 45% off while normal price is RM 180 (*Limited, while stock lasts)
Super value: Save up to 35% off on Annual Passes (Unlimited entries for 12 months)
Best for family: Save up to 40% on the Family Package, which includes stay at LEGOLAND Hotel, buffet breakfast and 2 days combo tickets for 5 pax
"We are very happy to support the local travel industry with these amazing value deals. This is an exciting year for us especially we are launching the LEGO® NINJAGO™: The Ride in November. With just a wave of their hands, guests at LEGOLAND® Malaysia Resort will soon be able to throw lightning bolts, move shockwaves, send ice soaring and emit fire balls with cutting-edge technology. This will be a game changer." says Thila Munusamy, Director of Sales and Marketing at LEGOLAND Malaysia Resort.
Upcoming Grand Launch of LEGO® NINJAGO™: The Ride – Nov 2016
The upcoming LEGO® NINJAGO™: The Ride – an attraction that set to redefine Park guests' perceptions of an indoor ride is set to be opened to public in November this year. This is the largest additional investment since the opening of the LEGOLAND® Malaysia Resort after the launch of its Theme Park, Hotel and Water Park. Estimated at more than RM $40 million, the breakthrough attraction promises to be a real game-changer to theme parks around the world.
With technology that never before seen at any other theme parks in the world, LEGO® NINJAGO™: The Ride is manufactured by Triotech, world leader in media based interactive attractions, and features Maestro™ hand gesture technology that enables guests to control the outcome of their adventure through the power of their hands without the use of a hand-held device. The attraction is set to be a 4D dark ride inspired by the popular LEGO® line of NINJAGO™ toys and a related TV series. Riders play as Ninja warriors in training under the guidance of NINJAGO™ character Master Wu to vanquish a legion of enemies from snake tribes, ghosts and skeletons to the Great Devourer.
Other fun-filled festivals & events at LEGOLAND Malaysia Resort:
Halloween Brick-or-Treats: 16 Sept-31 Oct
Enjoy the Halloween party nights with our interactive show, help the Halloween characters at the Hut to build the Witch's Magic Cauldron and receive unique treats! Furthermore, you can participate in the Lord Vampyre's Ballroom creepy maze and meet all the friendly LEGO Monsters!
Brick-tacular Holidays: Dec
There's no place better to celebrate the holiday season than LEGOLAND Malaysia Resort! Awesome awaits in this December! Further details coming soon, stay tuned!