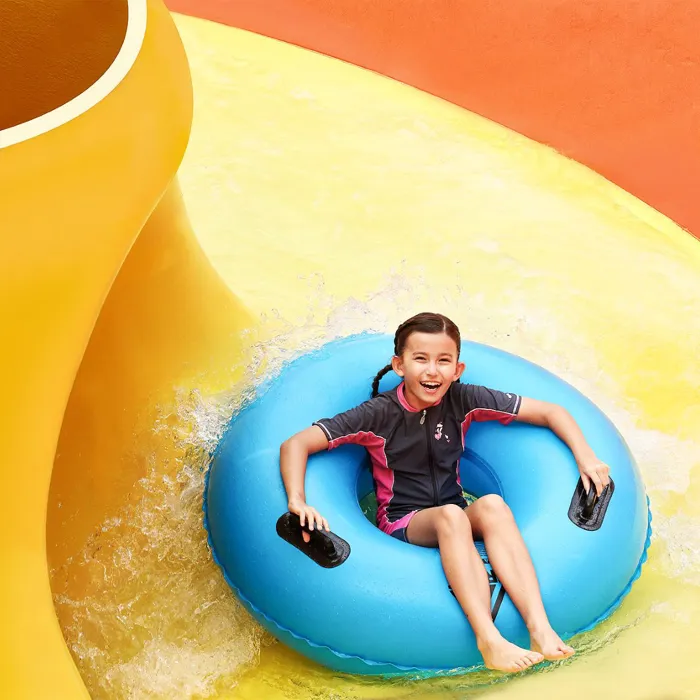 Splash N Swirl at LEGOLAND Water Park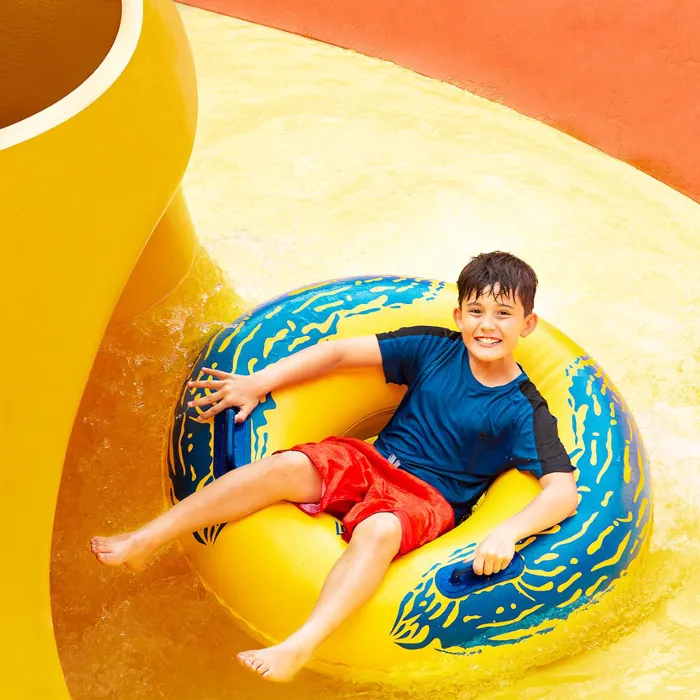 Splash N Swirl at LEGOLAND Water Park
Splash & Swirl
All the best splashes and swirls happen here. Simply grab a tube, bring your friends along, spin your way down and scream your lungs out.
Build your Day...
SPLASH N SWIRL is located in LEGOLAND® Water Park.
Guests must be 107 cm or taller & weigh under 136 kg (single) to enjoy this ride. (Group weight limit 181 kg)
Appropriate swimwear required. The following are not permitted: cotton t-shirts, exposed zippers, wet suits, water shoes, or any loose articles that may get damaged during the ride, such as hats and sunglasses.
Guests below 3 years old are required to wear waterproof swim diaper to enter the water.