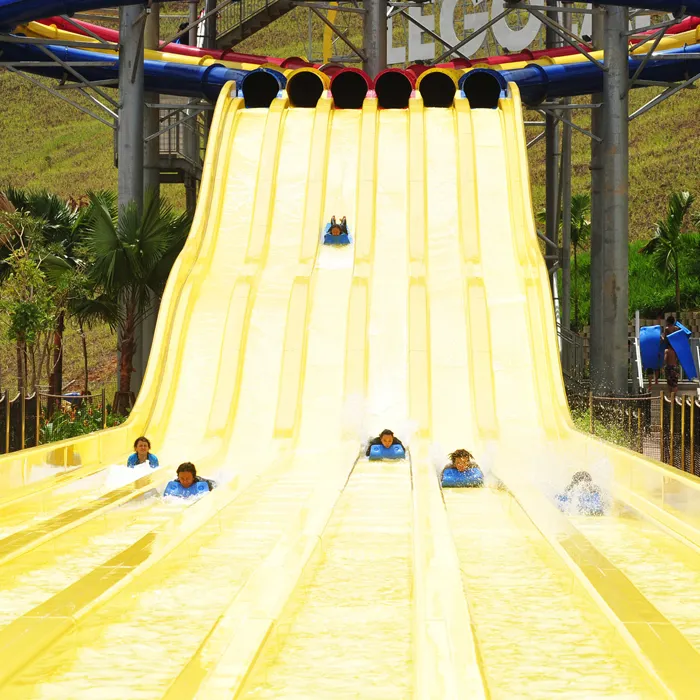 Lego Slide Racers at Water Park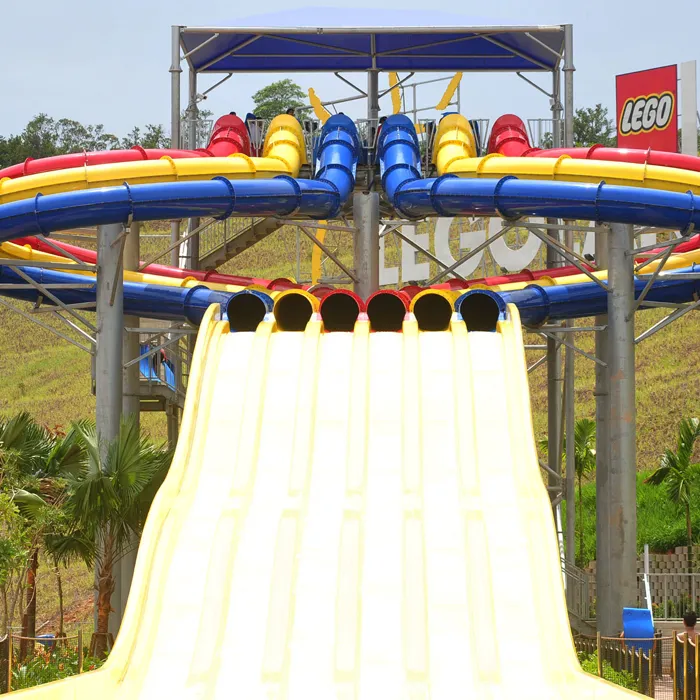 Lego Slide Racers at Water Park
LEGO® Slide Racers
This exhilarating ride consists of six mat slides where you can race together with your friends but be warned, it sure is wet and wild!
Build your Day...
LEGO SLIDE RACERS is located in LEGOLAND® Water Park.
Guests must be 107cm taller & weight under 136kg to enjoy this ride.
Only one rider to enter each lane at one time. Single rider only.
Appropriate swimwear required. The following are not permitted: cotton t-shirts, exposed zippers, wet suits, water shoes, or any loose articles that may get damaged during the ride, such as hats and sunglasses.
Guests below 3 years old are required to wear waterproof swim diaper to enter the water.