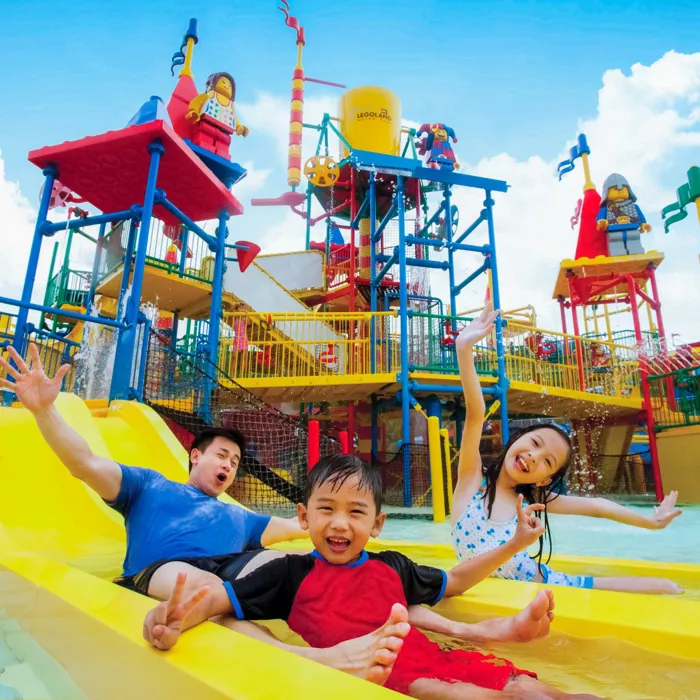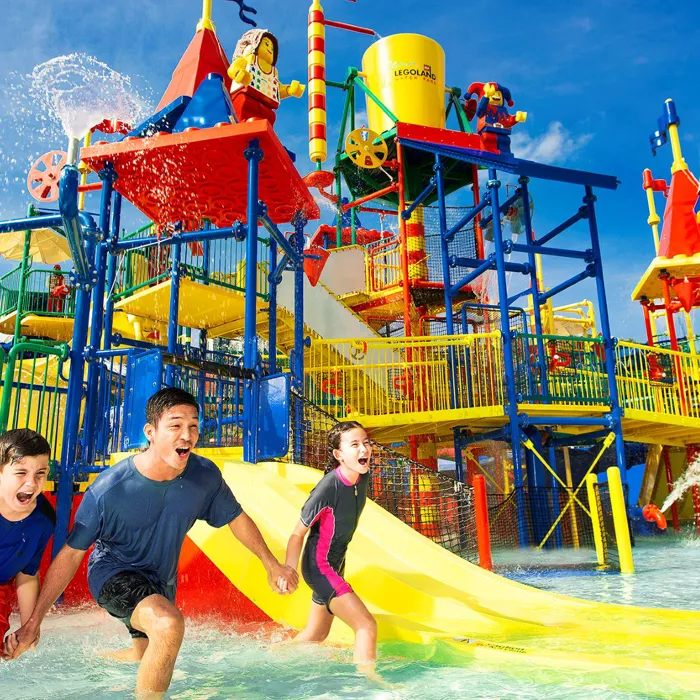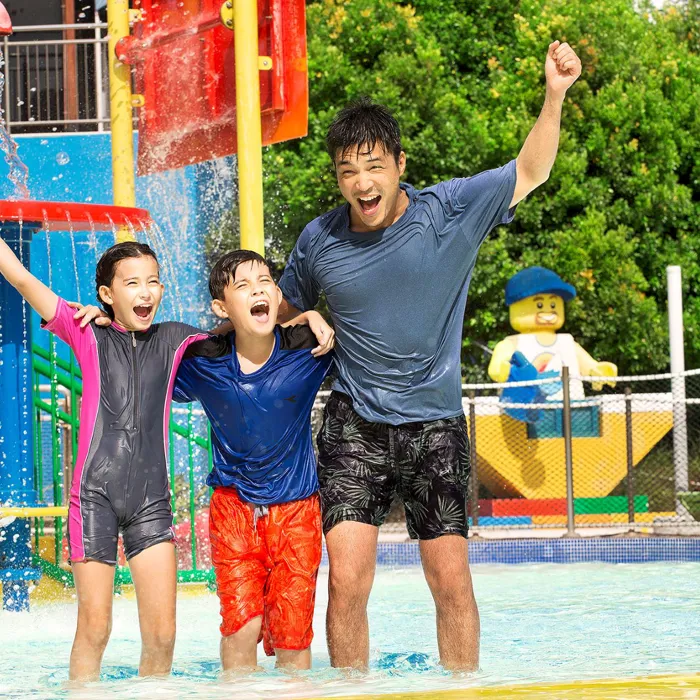 Joker Soaker
Save the loudest cheer for the most amazing water-based playground, filled with interactive play areas on multiple levels and slides for a non-stop adventure. Watch out for the giant splash from the 300-gallon bucket that spills with a gush to soak you and sweep you off your feet. 
Build your Day...
JOKER SOAKER is located in LEGOLAND®Water Park.
Guests must be 102cm or taller to enjoy top-level ride.
Children under 6 years of age must be accompanied by an adult.
Appropriate swimwear required. The following are not permitted: cotton t-shirts, exposed zippers, wet suits, water shoes, or any loose articles that may get damaged during the ride, such as hats and sunglasses.
Guests below 3 years old are required to wear waterproof swim diaper to enter the water.