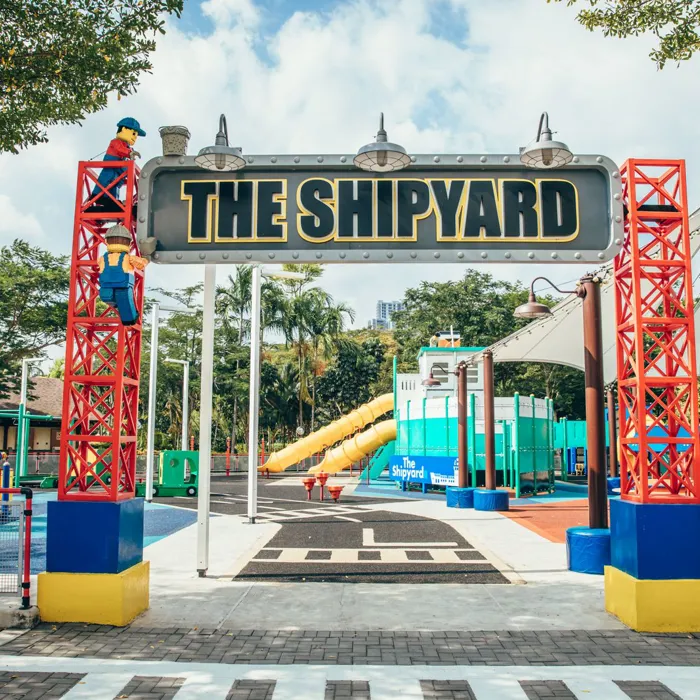 The Shipyard at LEGO City
The Shipyard
Visit the marine-inspired outdoor playground where happy sailors climb, crawl and run through a ship with slides, stairs and rides surrounded by obstacles, to emerge the best captains-at-play.
Build your Day...
This Playgound is currently unavailable to aid social distancing.
THE SHIPYARD is located in THE SHIPYARD.
No minimum height requirement.