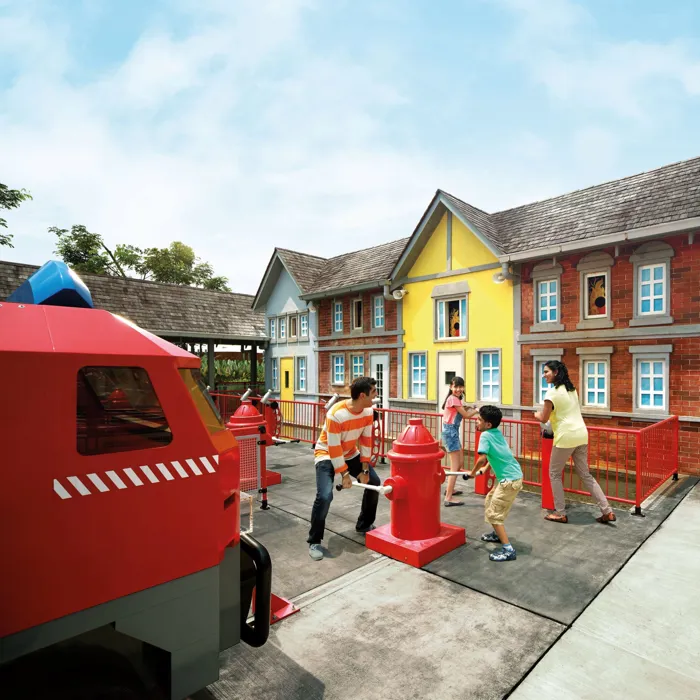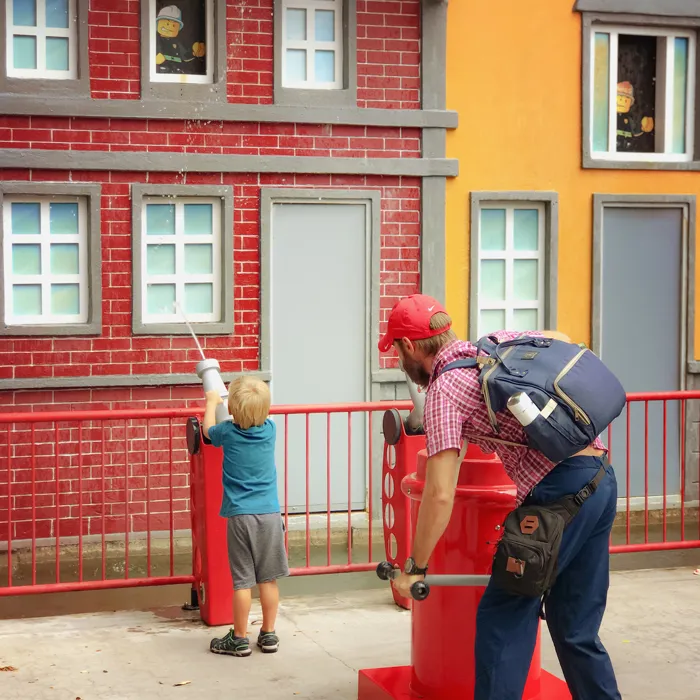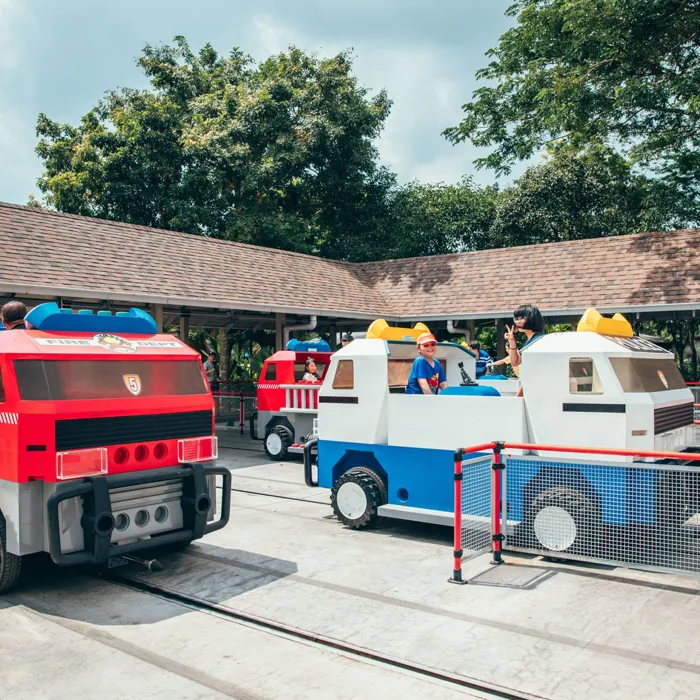 Firefighters wanted!
Get ready for some active family fun! Fitness, speed and skills will be put to a test as firefighter families and kids race to power a LEGO® fire engine and save a burning building using hand-powered water hoses.
Build your Day...
RESCUE ACADEMY is located in LEGO CITY.
To ride alone, rider must reach a min. height of 120cm.
Rider between 86cm to 120cm must be accompanied by a responsible adult.