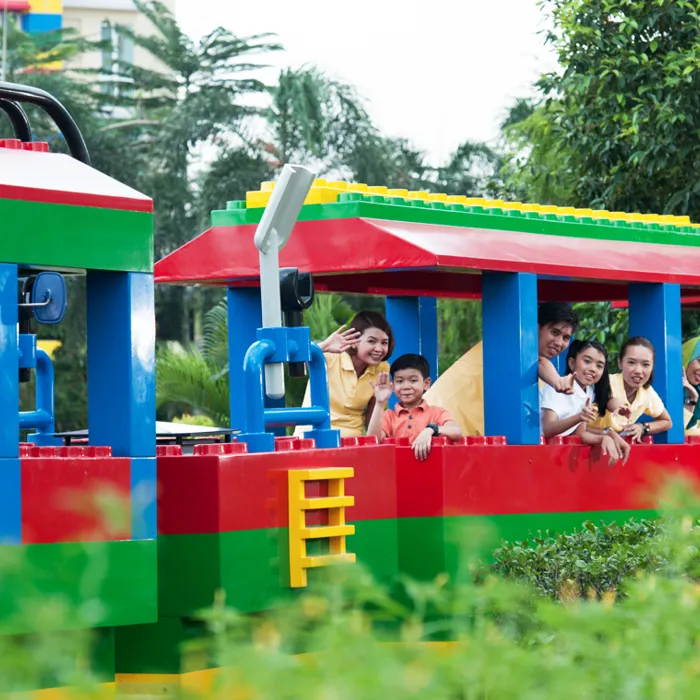 Legoland Express at LEGO City
All Aboard!
Simply "chugs-tastic"! Hop on board the world's favourite LEGOLAND® train that takes you on a journey through the main attractions in the Park. With the wind blowing in your face and dreams of castles in the air, sit back and enjoy the ride.
Build your Day...
LEGOLAND® EXPRESS is located in LEGO CITY.

To ride alone, rider must reach a min. height of 130cm.

Rider between 100 cm to 130cm must be accompanied by a responsible adult of 16 years old.