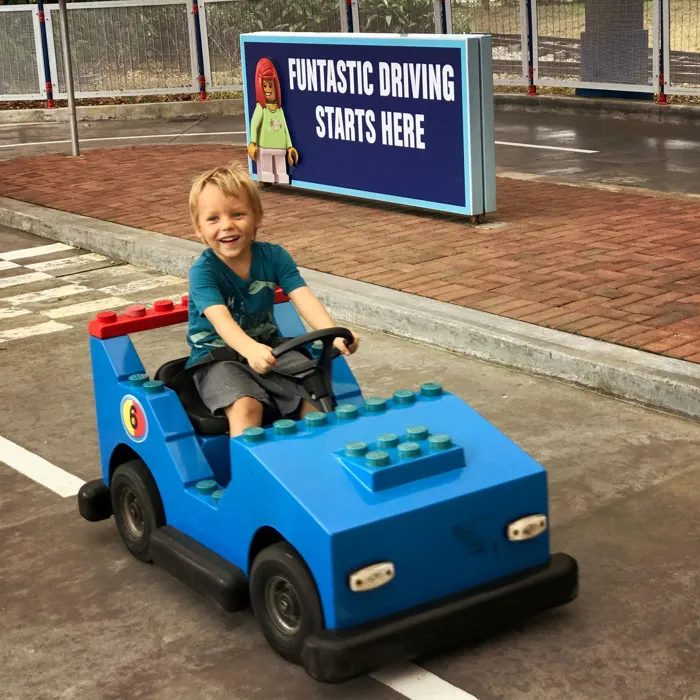 Driving School
For the Junior Drivers
It's never too early to become a learner driver! Junior drivers can vroom and race around an easy-to-drive track in a single pedal LEGO® car for endless driving fun.
Build your Day...
Junior Driving School is located in LEGO® City

To ride alone, rider must be between 3 to 5 years old.

Riders must be able to reach the pedals and steering wheel.