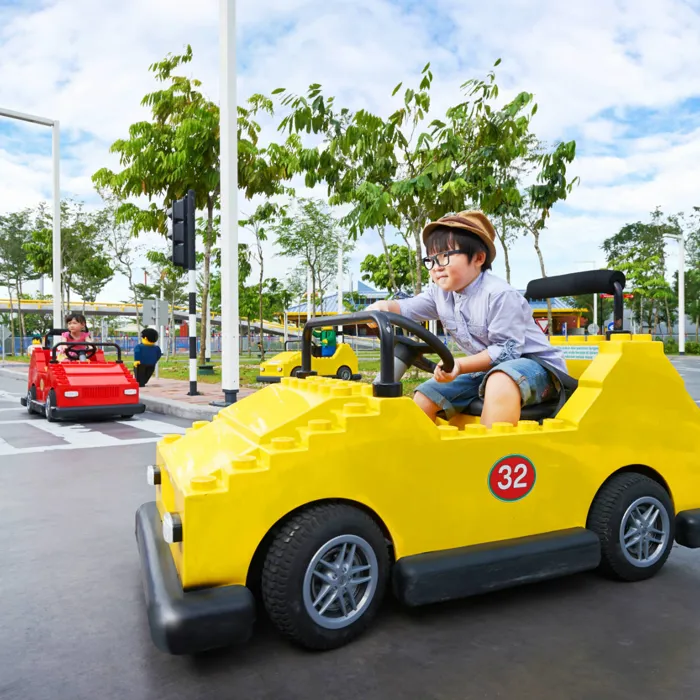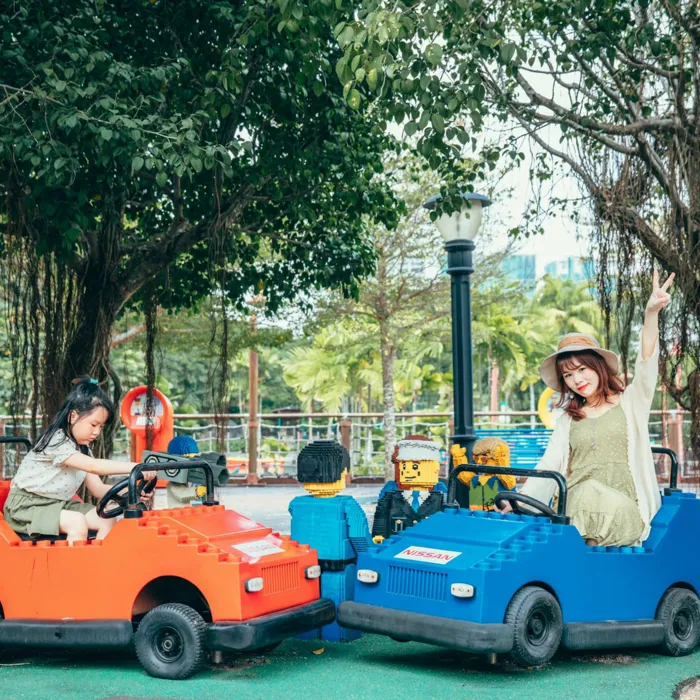 Earn your Driving License!
It's time for your kids to become drivers at our LEGO® City Driving School!After watching a road safety video young drivers can take the wheel of their very own electric car and work their way around our LEGO city roads encountering traffic lights, roundabouts, LEGO policemen and even a speed camera.
At the end of the session, the young drivers would earn their own driving license.
Build Your Day...
Driving School is located in LEGO® City
There is no minimum height restriction for this ride
Must be above 6 to 12 years old to enjoy this ride.
Riders/ guests must be able reach the pedals and steering wheel.
Guest must be able to sit upright without assistance. Upper & lower body control is required.