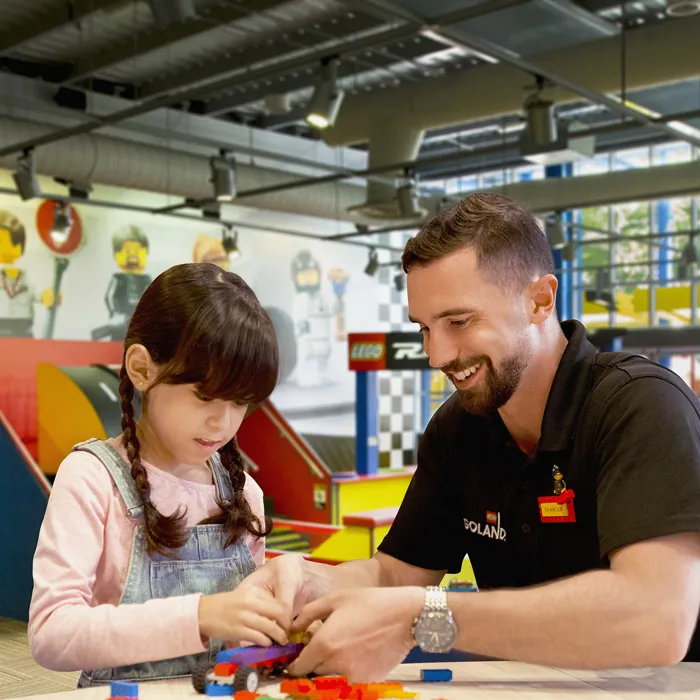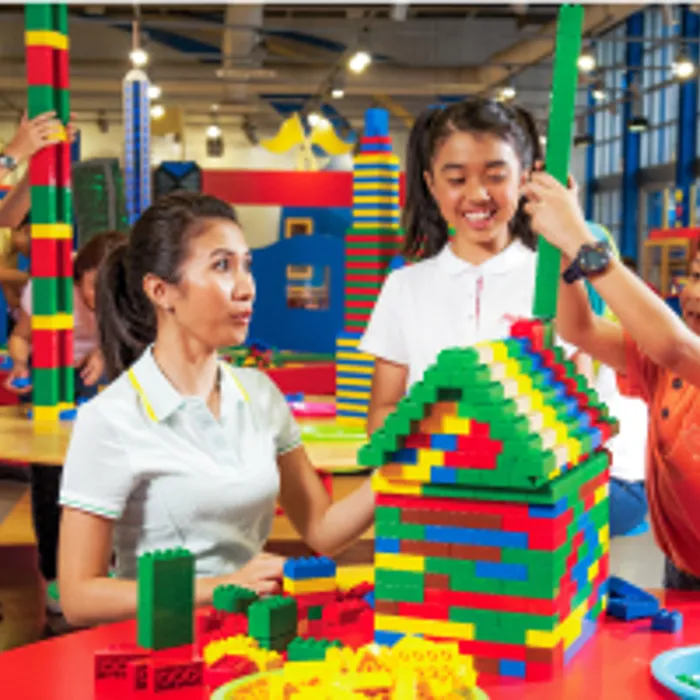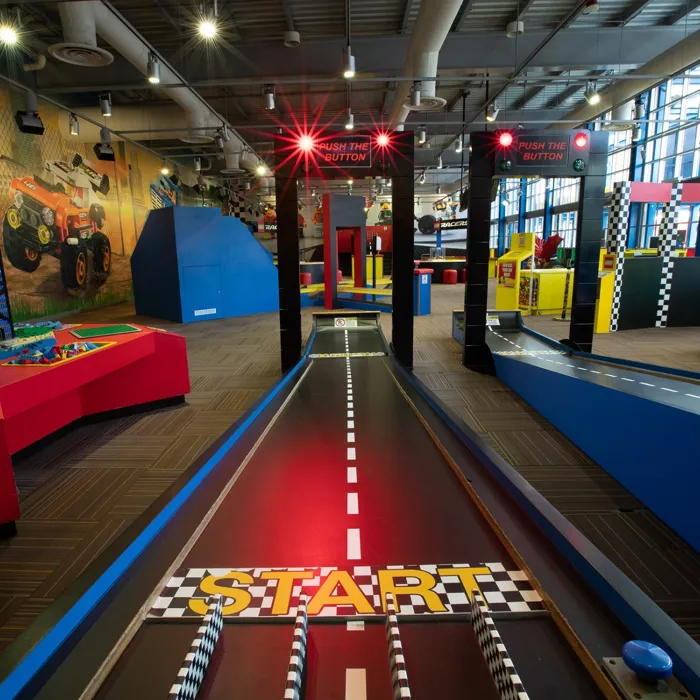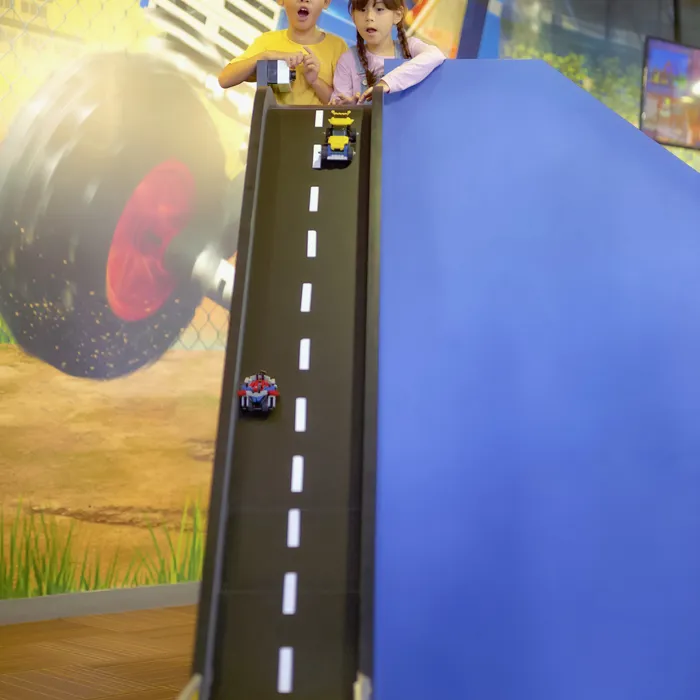 Calling all racers!
Ever seen an earthquake shake a building? Ever tried to race your very own LEGO® car? Whatever you want to construct, from building towers to race cars, this is the place where your imagination becomes real with LEGO bricks.  
Build your Day...
BUILD & TEST is located in IMAGINATION.
No minimum height requirement.