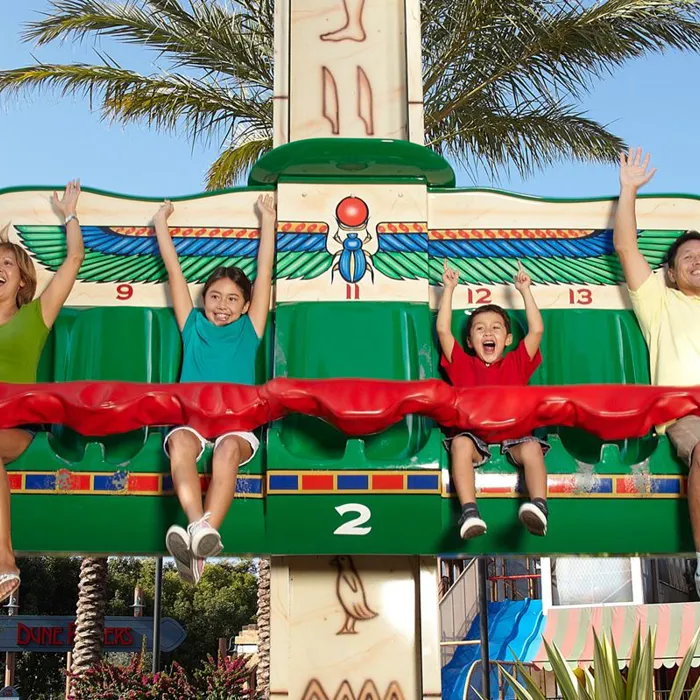 Beetle-Bounce
Everyone knows it's fun to bounce
Launched to nearly 15 feet into the air on a special scarab beetle ride that transports one to another dimension with the sights and sounds of ancient Egypt.
Build your Day...
Bettle Bounce is located in Land Of Adventure
To ride alone, guests must reach a min. height of 105cm.
Guests between 90cm to 105cm must be accompanied by a responsible adult.