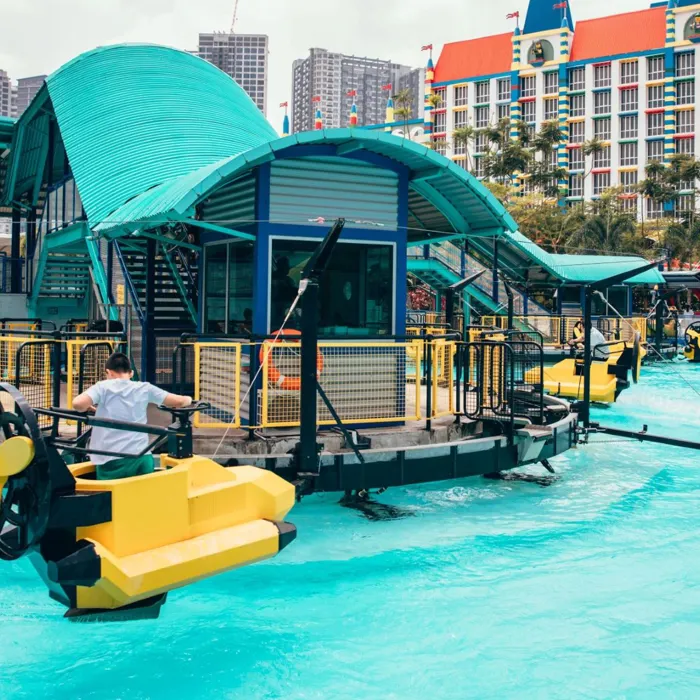 Aquazone Wave Racer - LEGO TECHNIC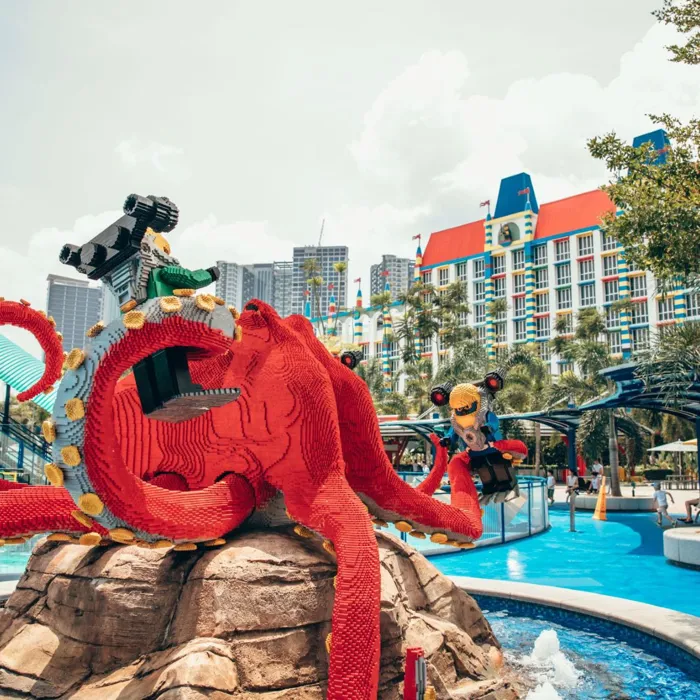 LEGO TECHNIC
Get ready to make a splash!
Race the waves and splash in the surf when you spin around on the awesome racers. Get ready for more thrills as water bombs explode all around when triggered by passers-by.
Build your Day...
The Aquazone® Wave Racers is located in LEGO® Technic.

To ride alone, rider must be above 8 years old with a min height of 130cm.

Rider between 105cm to 130cm and between 4 to 8 years old must be accompanied by a responsible adult.